Harnessing the power of books to teach and inspire through a shared reading experience.
Firekeeper's Daughter by Angeline Boulley
Firekeeper's Daughter is an electrifying thriller layered with a rich exploration of the modern Native experience, a reckoning of current and historical injustices, and a powerful celebration of community.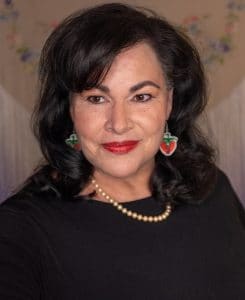 Author Event: Angeline Boulley
Book sale and signing to follow
Thursday, May 5, 6:30 PM
Angeline will also be visiting Grandville, Wyoming and East Kentwood high schools on May 5 and 6.
Angeline Boulley, an enrolled member of the Sault Ste. Marie Tribe of Chippewa Indians, is a storyteller who writes about her Ojibwe community in Michigan's Upper Peninsula. She is a former Director of the Office of Indian Education at the U.S. Department of Education. Angeline lives in southwest Michigan, but her home will always be on Sugar Island. Firekeeper's Daughter is her debut novel, and was an instant #1 NYT Bestseller.
She also was honored in 2022 with the Walter Dean Myers Award for Outstanding Children's Literature (Teen category), the Michael L. Printz Award, the William C. Morris YA Debut Award, and the American Indian Youth Literature Young Adult Honor Award.
Sign Up for a Library Card Online
Preschool Community Reads
Grandville, Wyoming and Byron preschoolers and kindergartners will read Fry Bread by Kevin Noble Maillard. Their accompanying art projects will be displayed at the Grandville, Wyoming and Byron Twp. branches starting April 1. Preschool art can also be viewed at the Grandville Branch during the city's annual Art Walk on April 29.
Special thanks to our sponsors and partners