Check out the Winter Kaleidoscope
For this year's winter cover and winter season artwork, we knew that we wanted to bring back our Let It Snow Yeti and Jackalope and have them in a snowy, winter setting. Beyond that, the options were endless. KDL's Creative Services Coordinator, Brad Baker, had always wanted to have an excuse to build a physical scene like the one used here, so this seemed like a perfect opportunity.
He did some research on how to build a terrain using plaster paper to create hills on top of crumpled up newspaper.

He found some items such as the trees and fencing on Amazon to populate the scene with. He also decided that a 1:12 scale chicken coop – with the help of a small battery-powered light – would become the Free Little Library.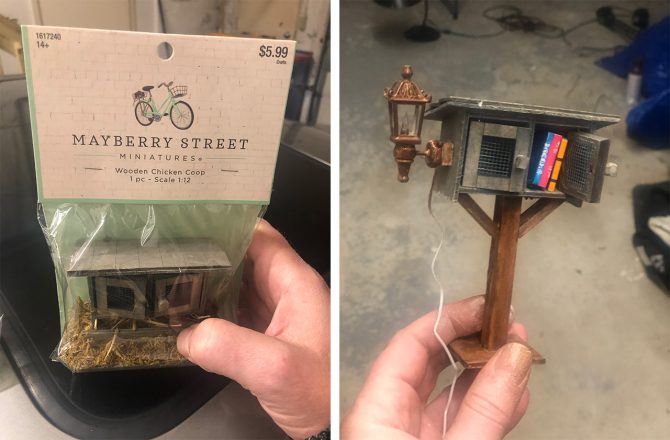 Of course, the cover for this magazine wouldn't be too much without the stars of this show! KDL enlisted the talent of Alysia Schmidt to create the yeti and jackalope, as well as the owl and raccoons looking on from the back page. Her art needed to match up with the photography, so after some sketches, she was able to create what would be the final art!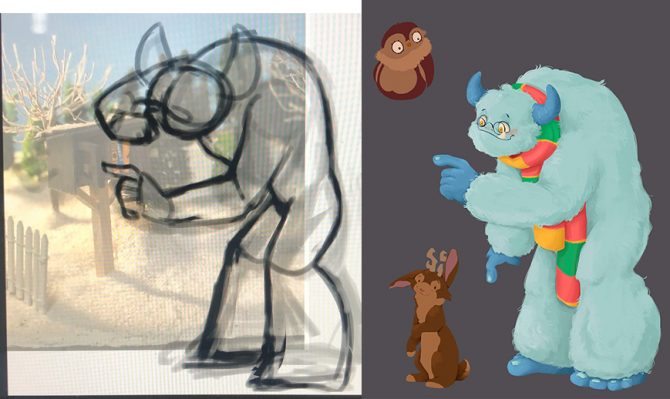 Brad and KDL Digital Marketing Strategist (and photographer) David Specht visited Brad's garage workshop to take what would be the final photography.
Brad brought it all together in Photoshop to create what you see here. This was a fun project to work on and 2021 has many more exciting projects in store! Thanks for visiting this little behind-the-scenes feature!
Check out the Winter Kaleidoscope