Due to COVID-19 ALL onsite volunteer activities have been canceled until Kent District Library resumes full service. We are exploring virtual volunteer opportunities and updates will be posted periodically. Please check VolunteerHub periodically for new opportunities as they become available. Call 616-784-2007 or email Volunteer@kdl.org for more information.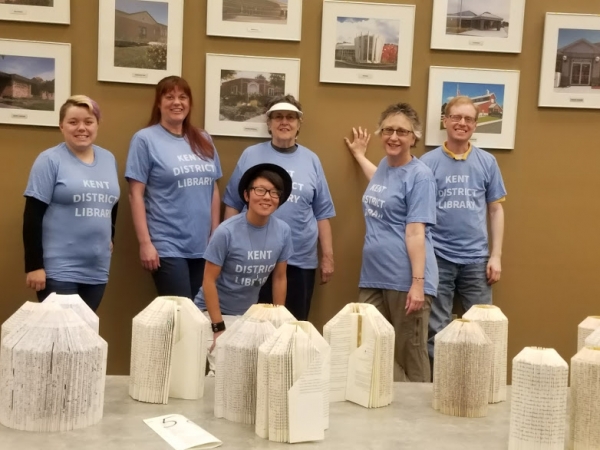 KDL volunteers bring Information, Ideas, and Excitement to everything we do. As a volunteer, YOU connect KDL to COMMUNITY!  Volunteers grow support for the importance of libraries!
KDL Volunteers are the friendly, smiling faces sharing their love of libraries at community events.
KDL Volunteers are one of the team in the back of the branch sorting and processing Little Free Library books.
KDL Volunteers are the busy hands behind the scenes helping prep craft materials via Take-Home Projects.
KDL Volunteers organize book sales that raise money to support your favorite programs.
There's a place for you in the KDL Family to show your Love of the Library by Volunteering!