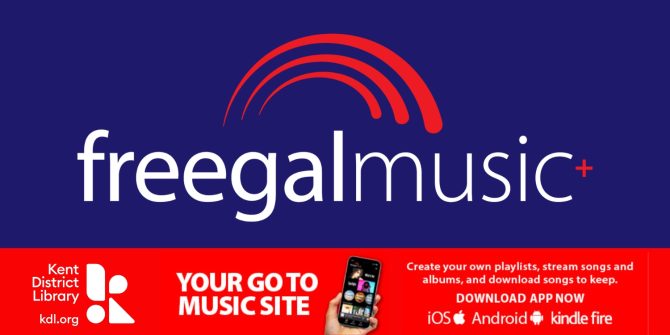 KDL's  Freegal Music service has been updated and improved to make your listening experience as easy and enjoyable as possible. Make sure you check it out!
Freegal gives you access to over 18 million songs, from new releases to the classics. Create your own playlists, share playlists with friends, stream full albums or simply download your music (and keep it!). Cardholders gets 5 MP3 downloads per week and unlimited streaming. 
The best part is that it is all FREE! No monthly subscription fee and ad-free with your KDL card.
Upgrades include:
A new interface that is user-friendly, modern and intuitive
A complete redesign of desktop and mobile apps
An updated search engine that will help you discover new songs and artists
More sub-genres are visible for easier discovery of new types of music
A new ability to add Playlists, Songs and Albums to Favorites
A redesigned "My Music" page for all of your favorite music in one place
Check it out today!