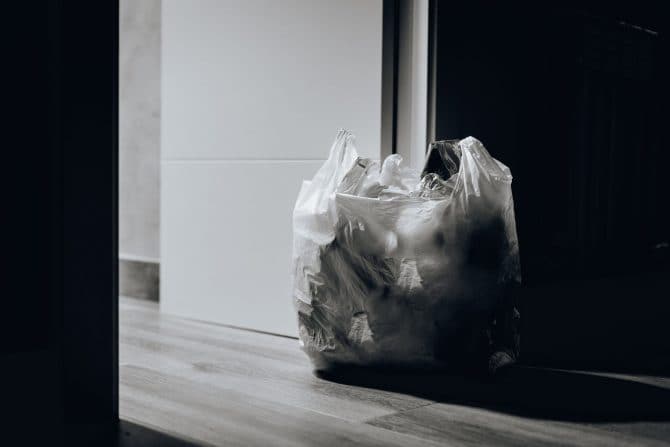 By Katie Mitchell, Tyrone Twp. Branch
Single use plastic is a huge problem. Last month, Anne from Rockford shared with us some great health and beauty swaps to reduce plastic. This month, we've got some plastic-alternative suggestion for your kitchens and lunch bags. This might be particularly useful for sending those kiddos back to school soon.
One swap you can make is replacing plastic wrap or baggies with beeswax wraps (try this DIY) and reusable baggies like these made of silicone, opens a new window. You can also find some adorable handmade cloth baggies on Etsy, opens a new window. For your beverage, try adding a lid to a Mason jar, opens a new window for a great "to-go" cup, or check out these stainless-steel options with silicone lids, opens a new window (my kids love fighting over the colors.) If you don't need another travel cup, but are looking to replace disposable straws, here's a link with some suggestions, opens a new window. Don't forget your reusable cutlery! If you don't fancy just taking some regular silverware, try throwing a set of bamboo cutlery, opens a new window in your bag with a cloth napkin, opens a new window.
Please keep in mind that you do not have to make all of these swaps, and certainly not all at once. You could spend a bunch of money up-front replacing your disposables, but remember what you have and what you can get second-hand (<ahem> thrift store forks). Think about what you throw away most and what you can use instead. Then make one change—it will make a difference!
For more information and inspiration, check out:
https://www.npr.org/2021/07/12/1015296355/zero-waste-single-..., opens a new window https://myplasticfreelife.com/, opens a new window
Books about a plastic-free lifestyle:
https://kdl.bibliocommons.com/list/share/1727085759_kdlkatie..., opens a new window