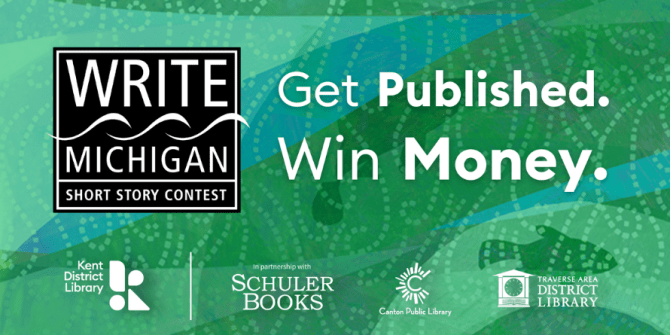 The Write Michigan competition meant so much to Elijah and our whole family. He loves to write and winning the Judges' Choice award was such an encouragement to him. The monetary award made it feel very official, and as a result, he opened his first bank account. He is a reserved and quiet student, and tends to blend into the background at
school – I know that the extra attention from his teachers and classmates felt consequential to him. Listening to a published author give a keynote speech targeted to him and the other writers was such a wonderful bonus for him!
Thank you to all who coordinated this effort and to the judges who volunteered so much time. What a wonderful program. His two younger brothers are excited to enter the contest next year.
- Becky, Mom of Elijah Kuiper, Judges' Choice Winner, Spanish Language (12 and under)