KDaLe: Brewery Events and Homebrew Competition
It's the return of KDaLe! Interact with local brewers and learn about the industry while tasting some delicious beverages. Enjoy the Michigan winter by brewing your own book-themed beer and tasting some past winning home brews at our Tap Takeover.
All programs are for ages 21 and up.
Attend KDaLe programs, visit our brewery partners and win prizes! Pick up your KDaLe Quest Guide at any KDL branch and begin working towards earning a KDaLe pint glass and chances at more prizes.
Brewery tours in January and February have been canceled due to COVID-19 rates.
Join us at Horrocks Market as we celebrate the 6th year of KDaLe with a special KDaLe tap takeover. Winning beers from past champions of the KDaLe Homebrew Contest will be on tap. Sample all of these great new local brews, and meet a few of the brewers who created them.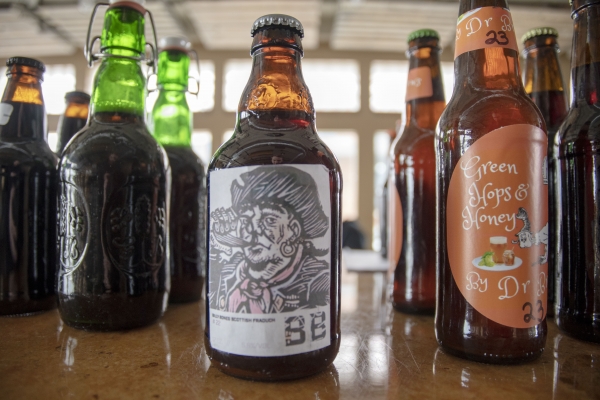 Registration is now closed. Beer submissions must be delivered by February 28.
While you wait for the next KDaLe brewery tour, sing drinking songs with the Hobbits and learn what makes a stout dark and a pale ale pale.