KDL LAB Experience promotes creativity,
problem solving skills and unstructured exploration ‭time for school-age children and teens. Carefully selected learning tools and activities are ‭designed to help students increase their proficiency in ‭STEAM disciplines: Science, Technology, Engineering, Arts and Math. While library staff ‭are not experts in these fields, they serve as facilitators, guiding participants in their KDL LAB Experience.
STEM Greenhouse Activities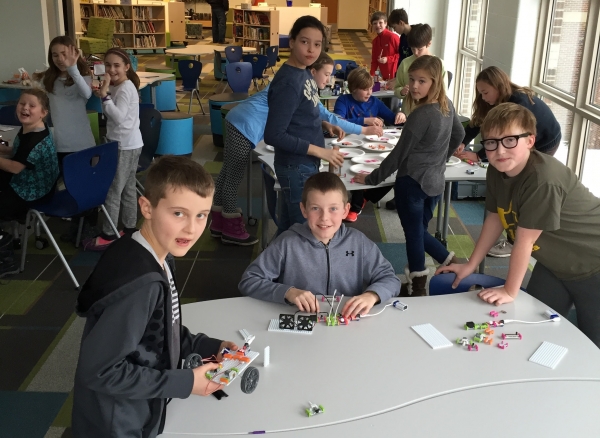 What Ages is This Experience For?
Most KDL LAB Experience activities are geared toward elementary and middle school students. However, some equipment require a person to be at least 14 years old to participate.  ‬‬
What should I expect when I attend a KDL LAB Experience?‬‬
Based on the activities, ‭projects offered and staff facilitators, each KDL LAB Experience is different. You ‭should expect a collection of different activities that all relate to a ‭specific STEAM concept or idea. Activities are selected to align ‭with the State of Michigan School standards and allow for creativity, ‭tinkering, problem solving, collaboration and time to explore. What you should not expect is a project where everyone creates the same thing!‬‬‬‬‬‬‬‬‬‬‬‬
How do I find a KDL LAB near me?‬
To find a KDL LAB Experience near you visit any KDL Branch and ‭pick up a branch calendar or a seasonal KDL Kaleidoscope. For a complete list of KDL LAB experience programs, visit our Events page and search for "KDL LAB." ‬‬‬