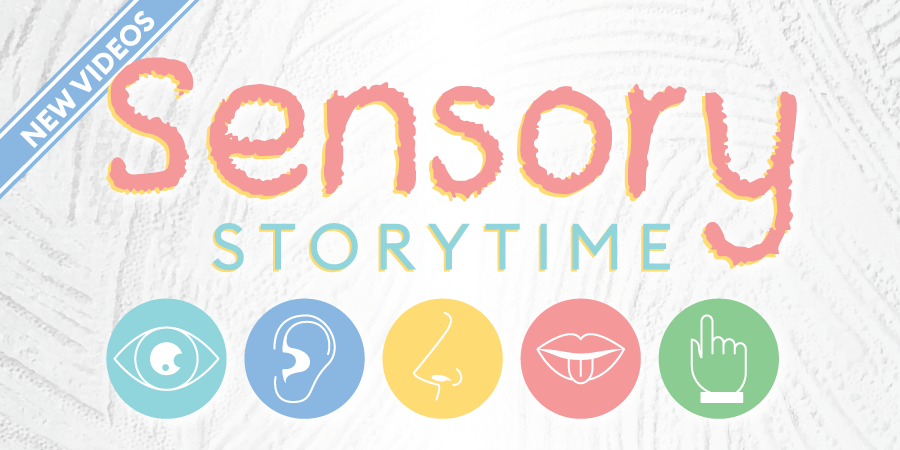 Introducing Sensory Storytimes! Designed for children that may need extra sensory support, Sensory Storytime combines traditional storytime components with sensory elements to enhance the experience… all from the comfort of your own home.
We recognize that storytime can be overwhelming and overstimulating for children with sensory processing challenges, and that trips to the library to attend these programs may not fit into their daily routine. Sensory Storytime was created to help alleviate these barriers by providing a way for kids to view content from home and to accommodate their comfort levels and schedules.
Each quarter, a new full-length storytime video will be available as well as individual bite-size segments. Watch an entire storytime from start to finish or mix and match the segments you like best!