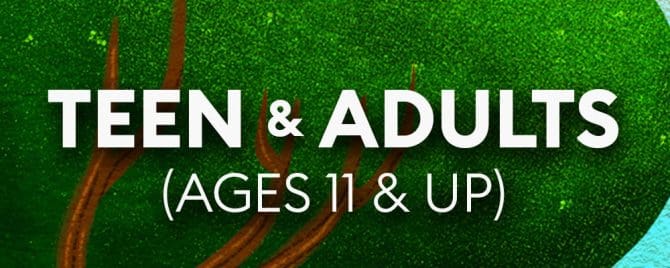 KDL's Summer Wonder is for everyone — accept the challenge!
Complete Summer Wonder's 30-Day Challenge by doing 30 days of any of the following activities between June 1 and Aug. 13.
Read for at least 20 minutes. Choose from books, magazines, graphic novels, comics and more.
Write a story, letter, journal entry or poem.
Listen to an audiobook or have a book read to you.
Do or explore something new (see our list of suggested activities below).
Track Your Activities, Win Prizes
Teens who complete Summer Wonder will receive a book (titles vary by branch). Adult completers will receive a 60-inch umbrella, available while supplies last. All completers will automatically have a chance to win a special prize basket.
Make a small gift (card, cookies, etc.) for a neighbor.
Plant a native flower in your yard or in a pot to support pollinators.
Write a ghost story to tell around a campfire.
Set up a bird feeder and observe what birds visit.
Practice a new language (Try Rosetta Stone or Mango).
Make your own summer bucket list.
Visit a KDL branch you have never been to before (or haven't seen in a while).
Try a mindfulness activity, like meditation or drawing a Zentangle.
Write and send a letter to someone who could use some encouragement or love.
Select a recommendation from our KDL Staff Picks.
Play a new board or card game (the library has some for checkout).
Repurpose an old item instead of throwing it away.
Check out a cookbook and make something new.
Hike a nature trail. Check out kentcountyparks.org for suggestions.
Watch a movie or listen to a Grammy-winning album from the year you were born.
TEENS - Make a film with your friends. You can submit it to the Kent County Teen Film Festival in the winter!
Attend one of our summer programs.